For visitors who are interested in exploring most of the savanna wildlife species while on safari holiday in Rwanda, Akagera National Park should be one of a must to visit safari destination in Africa. While planning for your next vacation to this spectacular travel destination, you will need that comfortable and convenient accommodation and lodging facility to spend your night. The prominent safari lodges for you to have your overnight stay at Akagera National Park include;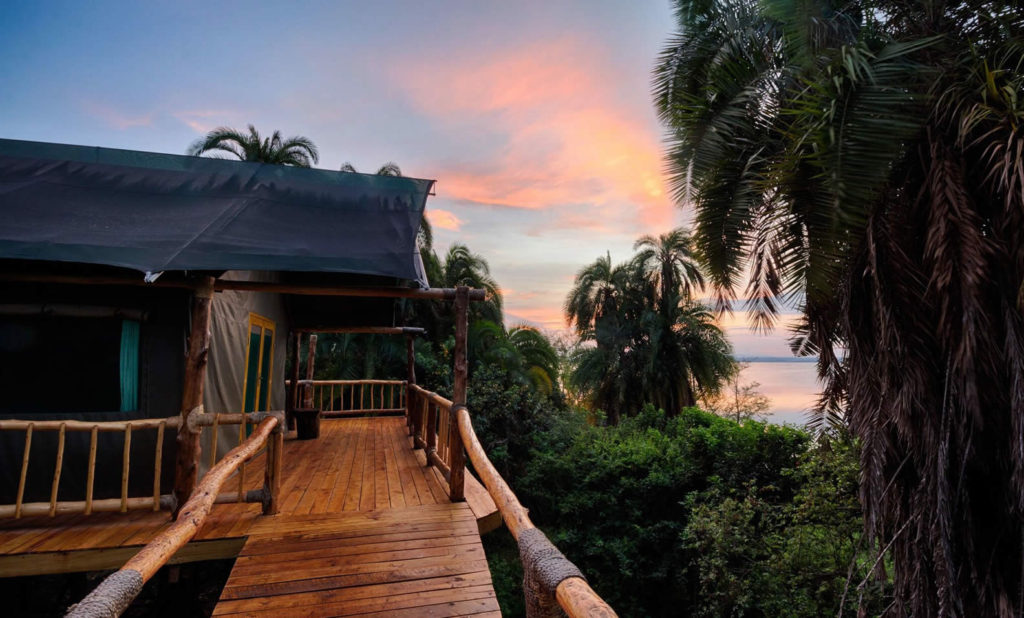 Ruzizi Tented Camp is situated in the eastern side of Rwanda just next to the border area with Tanzania. The camp is a 3 hours' drive away from Kigali Capital and five hours' drive when you are coming from the Volcanoes National Park-a home to the rare mountain gorillas in the Land of a Thousand Hills. Ruzizi Tented Camp is a first of its kind luxury tented camp to be set in Rwanda and set on the banks of Lake Ihema the most famous and the second largest Lake in Rwanda. This tented camp rewards visitors with total ambience that they any traveler can think about while on safari in Africa.
A visit to this camp allows you to enjoy its breathtaking cool breezes that come from Lake Ihema. Ruzizi Tented Camp is built in such a way that it matches with natural environment as the materials used for construction depicts the natural environment. Spending a night at this accommodation facility also offers you opportunity to participate in several tourist activities especially the most exciting boat cruise at Lake Ihema, scenic viewing, birding, photography, nature walks and many more. This luxury lodge features mostly bar and lounge, restaurant, free private parking, dinning area, swimming pool, laundry services a mention but a few.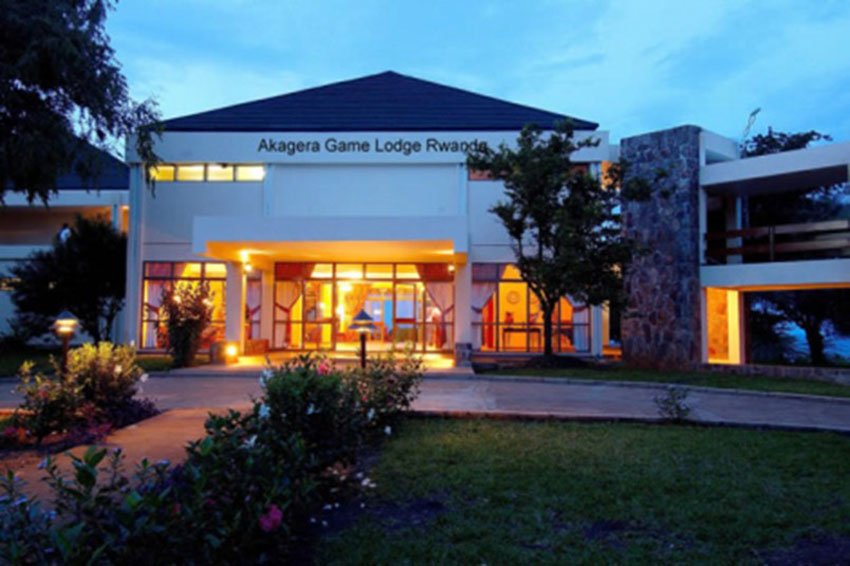 This safari lodge is located in the farther eastern province approximately two hours' drive away from Kigali on the southern entrance to Akagera National Park. If you are looking for the most spectacular lodging facilities then look no further than Akagera Game Lodge. This lodge lies on the stunning ridge that faces Lake Ihema and it is surrounded by most of the big game and variety of wildlife that can spotted on the vast savanna, woodland, deep valley and Lakes. Akagera Game Lodge is undeniably the best area that you should consider for your relaxation and vacation in Akagera National Park. This midrange lodging facility has fully stocked bar, restaurant, swimming pool, dinning area, conference facilities and tennis court.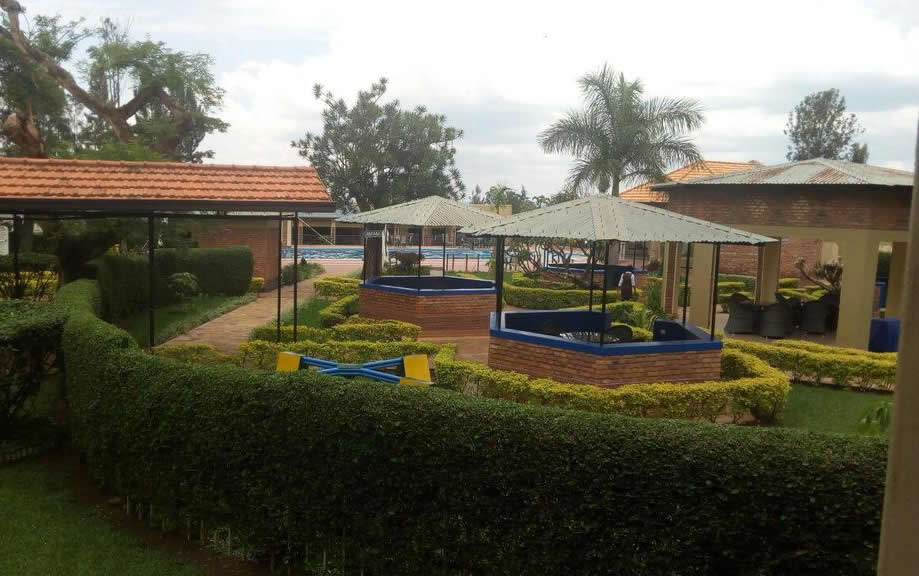 Dereva Hotel offers the most spectacular experiences to visitors with the most comfortable accommodation. It is strategically situated in Rwamagana district about one hour' drive away from Kigali capital and approximately 40 minutes' drive to Akagera National Park. It is set in the spectacularly scenic landscape and a visit to this lodge rewards you with unforgettable experiences of lifetime. It is a budget facility featuring mostly fully stocked bar, conference services, laundry, luxurious dinning room, en-suite bathrooms, warm water and many more.
Besides, there are other hotels and accommodation facilities that you can opt for just outside Akagera National Park and they include Seeds of Hope Guesthouse, Le Migo Hotel, Cari Hotel, Top Tower Hotel, Manor Hotel, Umubano Hotel, Grand Legacy Hotel, Discover Rwanda Youth Hostel and others.
The other option is camping where you will have close interaction with the park's wilderness. There are 3 camping grounds that you choose to go for your camping safaris, one is located in the north at Mutumba and it is famous as one of the best camps.
In conclusion, like any destination, safaris to Akagera National Park are never complete without lodging and accommodation facilities for visitor overnight stay. With the above listed safari lodges, we believe that you will have the most enjoyable safari at this park and Rwanda at large.